Share
Close
Summer Superhero Training Camp
$72
•
Purchase required to enroll
It's a Bird, It's a Plane, It's a Superhero! Send your Superhero-In-Training to camp where they will learn to fight crime and save the day. Activities such as obstacle courses, games and crafts will add to the fun! Just like their favorite heros, they will fly like the Man of Steel on the aerial hammock, tumble like a Ninja and swing on the trapeze like the Dark Knight. They will even laso like Woman of Wonder and become worthy of Thor's hammer. Campers will graduate in special ceremony and receive their Superhero certificates.
* 90 Minutes in length, Meets Monday - Thursday
* Boys and Girls Welcome ages 4.5 - 7
* Bring a snack and a drink
* Although superhero attire is encouraged, wearing clothing that is easy to move in is recommended for aerial activities
* On the last day of camp, we ask that you arrive 15 minutes early for the graduate ceremony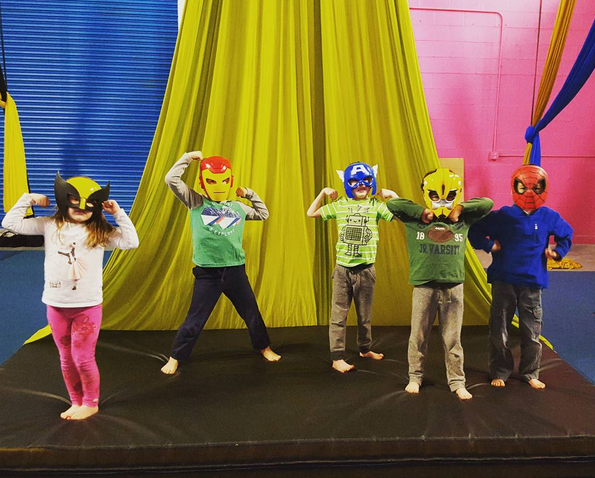 Cancellation policy Eligible for a 50% refund prior to the start of camp. No refunds if camp has already started.

Schedule